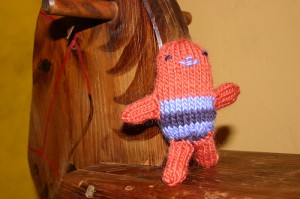 Odd Fellow 2, originally uploaded by cafe crafty.
Baby Girl stayed home last week with a cold so I finished her Odd Fellow and gave it to her as a little cheer up.
For better or worse I make up the way I attach the limbs each time. For this one the legs kind of look like they are walking – or doing a little jig – so perfect for Baby Girl.